Telkomsel Finder – Hi Logitekers ! , surely you've heard and know what it is Telkomsel. Yes, Telkomsel is yuang telecommunications operator owned by the state, which is known for excellent quality. But have you ever heard of any of the services that was, and is owned by this operator called Telkomsel Finder? If not, you can see what it Telkomsel Finder and how do you use these services below.
Many people who become anxious when one friend or family suddenly can not be contacted by them.
If you use a provider Telkomsel, do not worry! To answer this, Telkomsel Telkomsel has provided the service life of the Finder. Layan will help pal pintargadget to Track Someone Location Through Hp number of Telkomsel.
And sure enough, there are still plenty of people who have never heard and until now did not know the existence of this service is ever present. Though this service will be very useful at a particular moment.
So what can you do using Telkomsel Finder you can see completely on that link or you can See the list below to see lebnih Further, what can be done with this finder Telkomsel.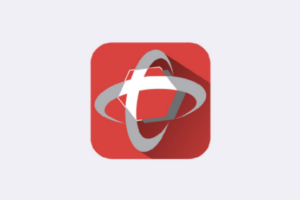 Telkomsel Finder Service
There are 4 things that you can use to access the search service where this person is through the official website telkomsel, via SMS, through the conclusion dial number, and also through the application.
Telkomsel's Service Finder facilitates you to know the position of fellow users of Telkomsel, but on condition that the person you're tracking certainly approve the request for the tracking number, there is that this feature is not misused by irresponsible parties.
Must Read : Facebook Password Sniper
Here are some ways to use this service.
1. Using the Telkomsel Finder Through Website
The first way is in this list that you can do to use this service is to use the official website has been provided.
Site Finder Telkomsel is there for the user to be easy to use service that not many people know about this.
Open the browser of choice you want to use to access this service.
Put this link
lbs.telkomsel.com/telkomselfinder
wait a while to start using it.
Unfortunately, it looks like a web service using the finder Telkomsel can not be used again.
This shows that you can not use this service via its official website because it was removed by Telkomsel and you have to use other means fatherly use this service.
2. Using the Finder Telkomsel Through SMS
A second way to access the Finder Telkomsel is using SMS. Telkomsel known to use SMS as their service.
You can use some of the services provided by Telkomsel as services for balance transfer, purchase packages and other services via SMS.
So natural that this service can also be accessed via the SMS service Telkomsel. To use and enjoy the services disediak by Telkomsel this, you can follow the Steps below.
Open the message start accessing the services Telkomsel Finder.
Type format FRIENDS (Space) NAME (Spacing) Mobile number on the SMS column.
Send this SMS to the number 2500 to receive further instructions.
Unfortunately, we also have been unable to use the service by using one's way.
SMS we send can not be sent from a notification is received, the SMS is not sent. It shows if the number in 2500 was no longer activated by the telkomsel.
3. Using the Finder Telkomsel Through Dial Number
The third method that should be used is to use Dial Number feature. The format of this one has also been frequently used for mengevcek contents Toll Telkomsel, Quota, send pulses, and others.
To use this service using Dial Number feature, you touched knowing the number combinations are used to using it, such as by using the services sma lainny of Telkomsel.
As we say, you must know the combination of the code needed to use the service as buddy pintargadet using pulse check service using Dial feature number.
If you still want to try, you can use the means available below.
Open aplikaso phone in your phone to start using the service Telkomsel Finder.
Type the code * 250 # this is a specific code to use Telkomsel Finder.
Wait a while until you get further instructions.
As we expected, the third way is also not possible to access this service. With this we have a hunch that the Telkomsel has disabled this service so does this service can not be used again.
In other words, once again, we were not able to access these services in a manner that to three.
4.Using the application
Telkomsel has provided applications that are very useful for loyal users, namely MyTelkomsel.
This application is a very useful application, because with this application you will be able to do some things directly using this application without having to move to other applications such as check pulses, check the telephone number, check quota, buy credit, buy quota, and many more features What you can use in this application If your Pintargadget is a Telkomsel provider user.
But if you are looking for the Telkomsel Finder application, you will not be able to find it anywhere. And if this service still exists and can still be used, this service should have been integrated into the MyTelkomsel application.
And after we searched it deeper, we could not find Telkomsel Layan Finder in the MyTelkomsel application even though we had opened and mixed all the menus in this application.
With failing this last way, we are becoming increasingly convinced if this Telkomsel Finder service has no longer operated.
Conclusion
Those are some things about Telkomsel Finder services that we can provide. Saying once if this one service cannot be accessed again using any way.
Perhaps this service is dismissed because of the privacy issues owned by each user. Not everyone wants to be tracked by anyone by anyone, even family and close friends. But indeed this service will be very useful in some certain circumstances.
Share to friends if this article is useful and helpful. Your goodness solution for them. We also expect constructive criticism and suggestions for the perfection of this article. Thank you for helping.